Imagine you walk every day.
That's probably not too hard to imagine. Now imagine that you are really good at walking and you've been invited to walk in a prestigious park.
As you walk the park each new path seems to be more intriguing than the last and every time you look up there is no end in sight.
Now imagine that you only have three days to walk this park, to examine as many paths as possible and to do it in such a way as to be particularly impressive.
Let me tell you, it is exhausting and rewarding and fun and frustrating.
Now imagine there is no park, there is only a convention center filled with fashion companies, fashion buyers and fashion lovers.
This is where I found myself on Monday. At Project Show with the mandate to illustrate the Show.
What I was able to do was paint a large fashion painting on fabric for Raleigh Denim Workshop (more on that in a future post) and to capture the mood and emotion of the Show in my tiny sketching journal.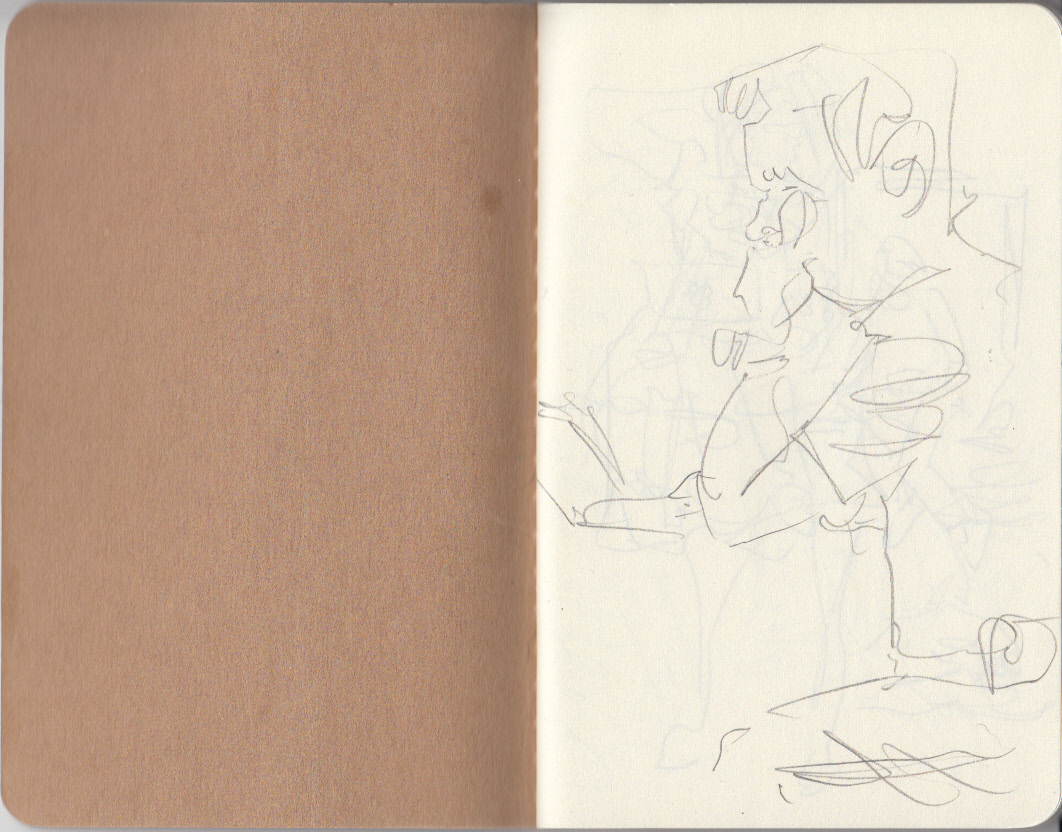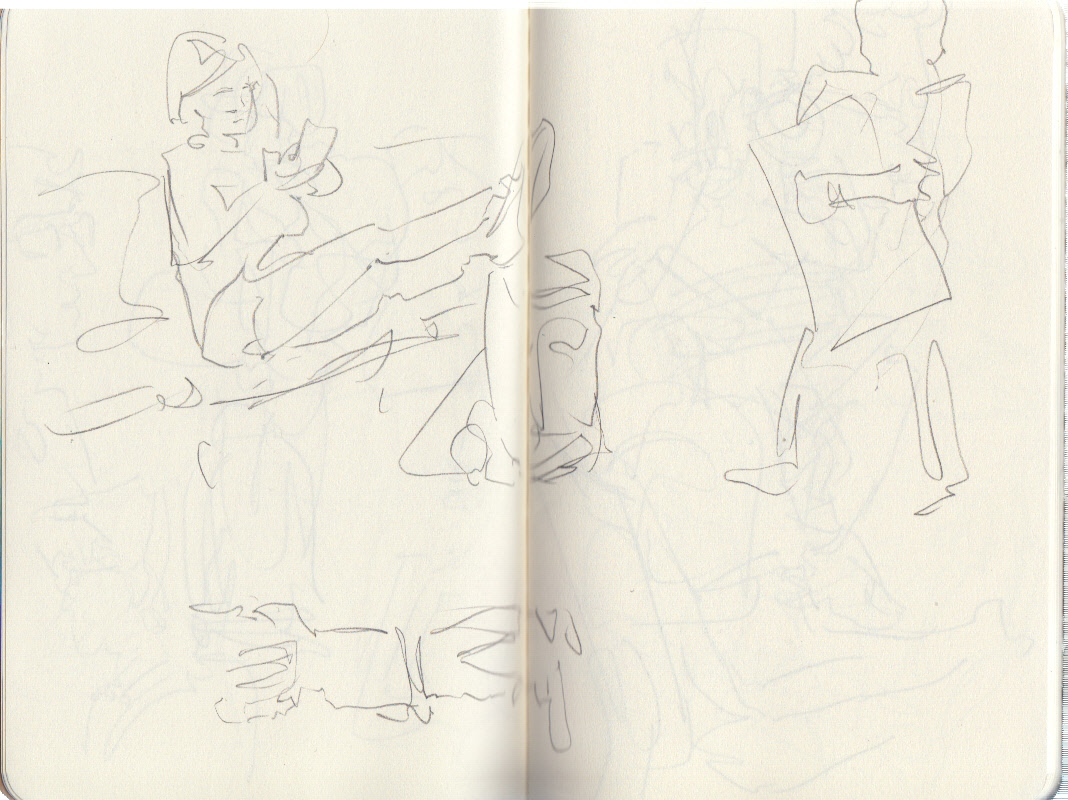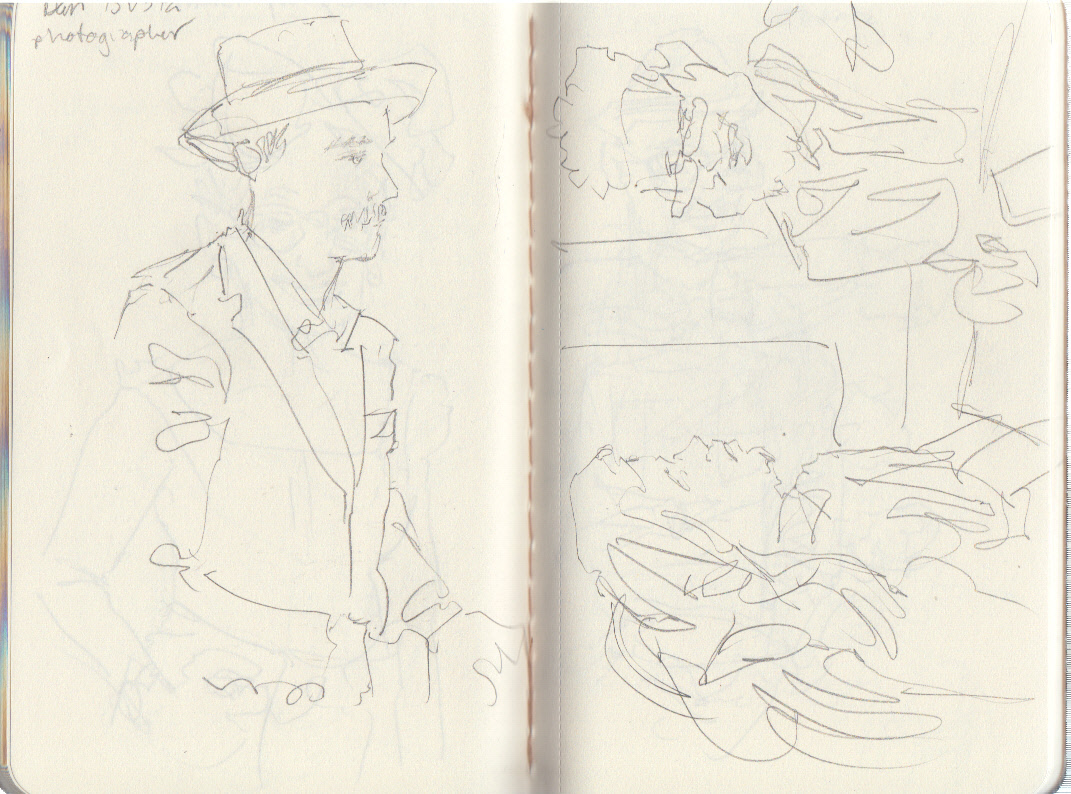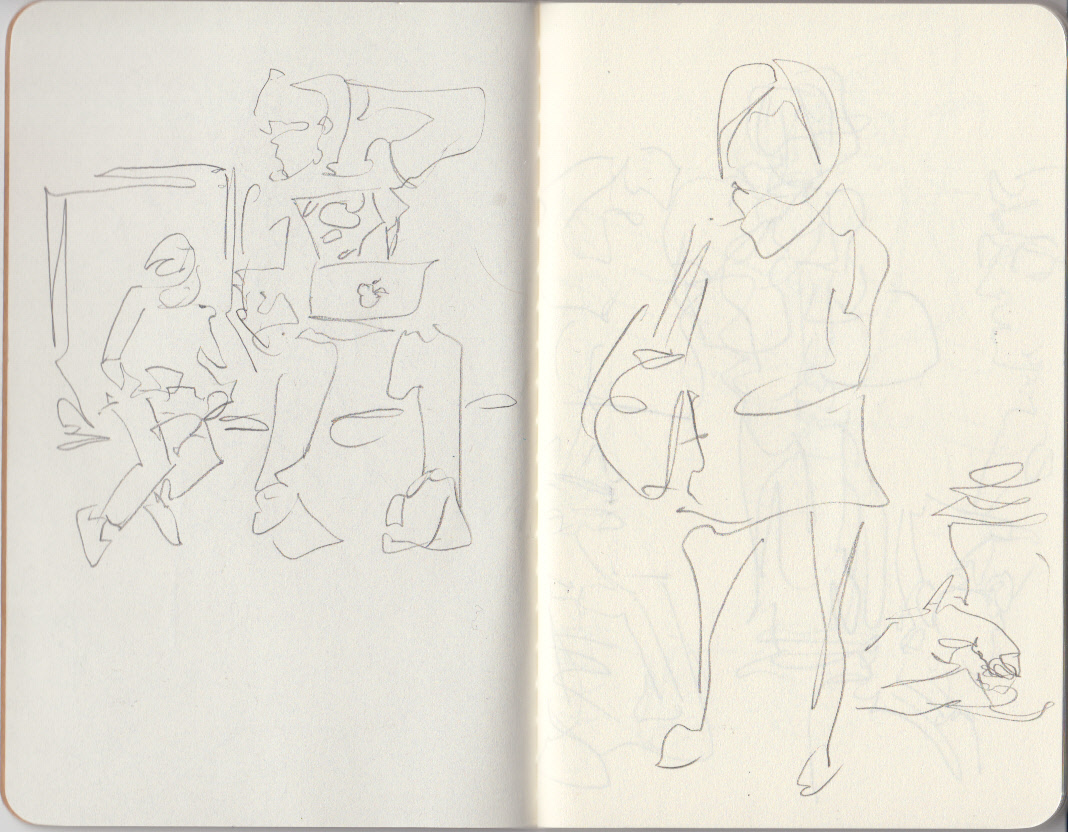 Project Show
The world is filled with amazing (and sometimes not-so-amazing) fashion companies. These companies, many times, need to find stores to buy their clothing.
Enter the trade show.
Project Show (under the Magic umbrella) is where fashion companies and fashion stores come together to mate.
This is where the real, juicy connections in the fashion industry are made. Clothier meets Boutique and the birthing process of commerce begins.
Project, in Vegas, sits alongside several other trade shows under the same Magic umbrella but consistently maintains a high standard of excellence with exhibiting brands. Each year there is a show in New York followed shortly after by a show in Las Vegas.
To further the importance of the Show, Project began working with Marcus Troy to curate a selection of bloggers to cover the show and the brands that exhibit there.
Sunflowerman and the BloggerProject
This year, the third year of the BloggerProject I was invited to join an amazing, young group of influencers in Las Vegas to cover Project Show.
My role and impact is somewhat estranged from the standard set at previous Shows. My creative content is part live entertainment, part fashion coverage.
An expectation set out for us is to post at least once a day about our individual experience at the Show and I've got to tell you that I have found it very difficult. The expanse of the exhibition is so overwhelming, and the responsibility to find the best fashion in the Show is daunting.
My amazing compatriots this August are
Marcus Troy of MarcusTroy.com
Thierry of GenteelFlair for A&H Magazine
Eli Infante of North of Man
Blake and Ashley of Anything and Everything LA
Marcel Duchamp of One Dapper Street
Megan Collins of Style Girlfriend
Stephen of StephenOnoja.com
Paul Chin of @WeAreNomads_
Victor Macias of Male Standard